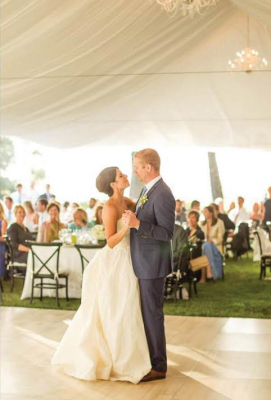 Request More Information
High-quality portable flooring will make you, and your guests, want to dance! Portable dance floors are light enough to move, but strong enough for everyone who wants to dance on them to safely find their groove. Ask about Indoor/Outdoor Dance Floor for more versatility.
Colors:
Choose from Solid Wood Parquet in two stain options
Easy care laminate flooring
Laminate Plank - Available in 3' X 3' or 3' X 4' Sections in following colors:
American Plank
Dark Walnut
Warm Cherry, Stone Pine
Tropical Beech
Light Beech
Dark Oak
Elegant Oak
Solid Black or Solid White
Call for Color choices and swatches
Chose Traditional 12" X 12" Panels in the following colors:
Black & White Checkerboard
Natural Oak Wood Parquet
Windsor Oak Wood Parquet
Solid White
Solid Black
Wood Grain Vinyl
Includes solid wood parquet
Special Features:
Convenient and totally secure Cam-Lock fastening is a breakthrough improvement to the portable dance floor and is standard on all floors!
Cam-Locks are easy to engage and eliminate the problem of dance floor panels separating while in use. Cam-Lock fasteners replace traditional set-screws so there are no small parts to lose. With no lost parts, there are fewer headaches.
Choose an Available Cart for Quick and Easy Transport and Storage!