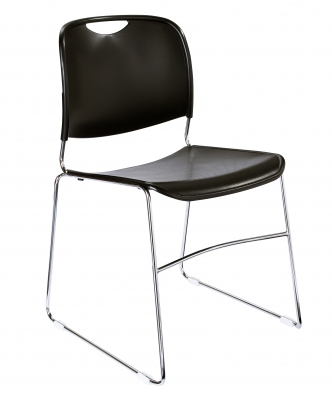 Request More Information
This category is for all areas of your facility. Anywhere you need institutional grade, all purpose seating. Whether it is Employee Break Rooms, Stools for counter sales or locker rooms. We will help outfit these areas with seating the will not only look good, but is priced right and will hold up to day to day seating.
Ultra Compact Stacker
The Ultra Compact Stacker is a Best Seller! This chair stacks 40 high on a cart, lightweight poly seat and back with the chrome wire frame makes this chair comfortable as well as institutional grade tough. Used widely in convention centers, sports complexes and schools, this chair is easy to transport and store on available cart. Available in 4 colors: Wine, Gunmetal (Gray), Black and Navy.
Logo Stools
Provide your Club logo or an Event logo and create an extra special look. Pair this with our Logo Cocktail tables to customize your event or open area. Use at counters with your logo to further brand your club or event.
Institutional Stools
These stools are perfect anywhere you need durable seating. Perfect for ticket takers, behind a counter or concession stand. Where ever you need a good quality stool.