Rhinolite Lightweight Folding Table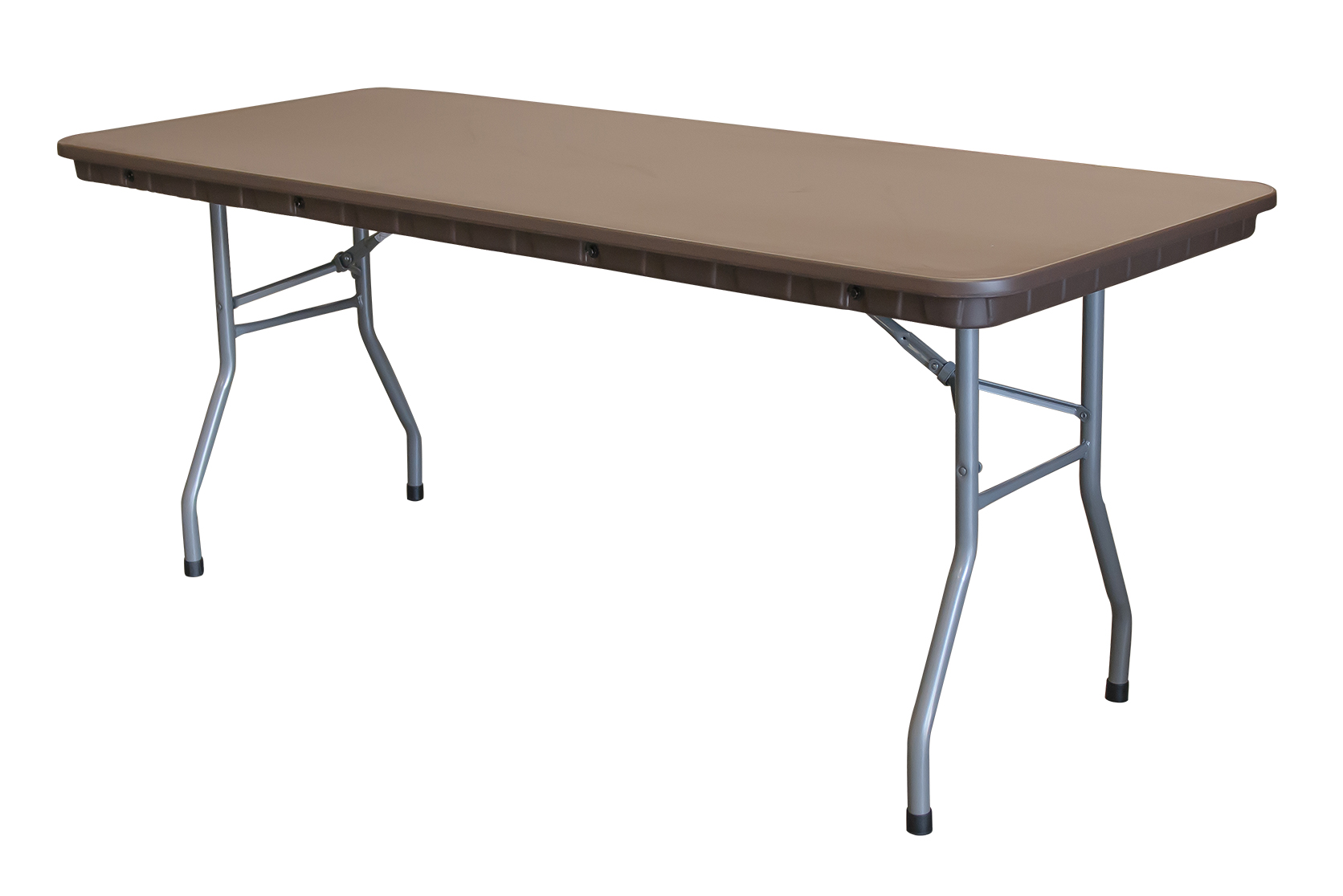 Request More Information
The Rhinolite Folding Table is the best blow mold table available on the market today!! Made with high-density polyethylene resin, and steel legs and frame. These are HEAVY-DUTY, resin tables (not Lite Duty, like common blow mold tables).
A durable, commercial lightweight table with a 2000lb. Weight Capacity makes this the perfect choice for lightweight setups. Extra Undersupport and heavy duty folding legs make this table long lasting and easy on your staff! The replaceable legs are exclusive to this table. No other lightweight plastic table has legs than can be replaced!
**Add a Spandex Cover and this table is ready for any outdoor event!
Pair the Adjustable Height Kiddie table with one of our Kiddie Folding or Chiavari Chairs to make sure the kids at the party have their own seating area!!
Features:
Weather Resistant and Maintenance Free
Never Needs Sanding or Refinishing
3⁄4-inch Lip for Skirting
SGS Tested and Approved
Lightweight - Easy to Grip and Carry
Auto-Locking Steel Wishbone Legs and Steel Frame
Easy Set Up and Take Down
Stain-Resistant Surface Won't Crack or Splinter
Heat and Water Resistant
Legs 15" from Ends on 6 & 8 Foot Tables for Dining Comfort
Commercial leg sets and extra under support make this a long lasting, easy to use table.
60" Round table equipped with Wishbone Legs to prevent leg interference when seating .
¾" edge profile will accept standard skirting clips
Round Table equipped with Umbrella Hole to accommodate standard Umbrellas
Available in Dark Brown or Tan Color
Available Sizes:
30" wide X 6' and 8'
60" Round - equipped with umbrella hole for use with any standard umbrella
Adjustable Height Kiddie Table