Resin Steel Core Chiavari Chairs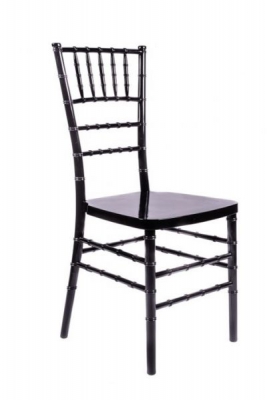 Request More Information
The Steel Core Resin Chiavari Chair is the latest revolution in the chiavari chair market. The inner steel skeleton is the only way to achieve strength and the classic chiavari look! The Classic Look with a care free resin. No Chipping or maintenance!
Colors: Gold, Silver, Champagne, Mahogany, Fruitwood, White, Black. Colors change all the time so just ask! By far the best look in a resin chiavari.
Features:
Meets or exceeds ANSI/BIFMA Safety Standards
Wobble-Free, Steel-Core Construction
Stainless Steel Inner Frame for Superior Stability
Chair frame is made of the highest quality of resin (K-Resin)
Save time and money – reduced maintenance time
Perfect for the indoor and outdoor events
The resin chiavari chair has a non-stick, anti-static finish
Stacks 10 high for better warehouse management
UV treated paint prevents fading and discoloration
Chair Weight: 11.5 lbs. (Ultra-light, Ultra-Strong Design)
ACCESSORIES
Pads available in Fabric or vinyl cover, and in a soft
velcro

tie or the Wood Base cushion that will affix right to the chair. Ask for color options.

Whether these chairs are for daily use or only for special events we will be sure to provide chairs that will perform and help choose options like chair storage covers to keep them looking new! Transport carts will help when moving and storing.

Add a chair cover or sash for a custom look! A rainbow of colors is available.
KIDDIE CHIAVARI CHAIRS
These chairs are perfect for pint size guests!! Choose Pink or White! 12" kiddie height available.