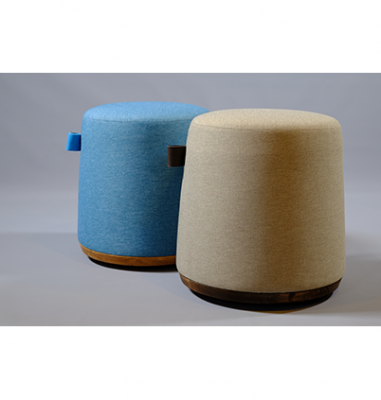 Request More Information
Drum Seating
Drum seating is functional, contemporary and comfortable! Use in restaurants or multi purpose areas for an updated look. Drum seats can be dining height or bar height. Choose from a large selection of fabric and vinyl. Pair with booth seating or as stand alone seating.
For Open Areas:
Ask about the versatile MUM Collection!
*******NEW PRODUCT*******
Müm™
Müm™ is a collection of "touchdown" or "perch" seating created from a modular set of components. Using one standard top section, customers can choose from alternative bottoms to fit their needs (rock, roll or stationery bottom and high options). The rock and roll executions of Müm™ are designed to enable movement while seated, though Müm™ is lightweight and very easy to relocate.
FEATURES
Interchangeable bottom styles provide a range of options
Designed to fit a variety of settings from a low coffee table, desk, sit/stand table or counters
Light or dark hardwood base color options available
Soft leather handle allows ease of relocation
Lightweight construction for easy mobility
Structure made entirely of high quality wood
Layered, molded memory foam construction is soft enough for extended seating comfort
Textile is green guard certified
Leather handle is integrated in the internal structure for durability when carrying and without wear on fabric